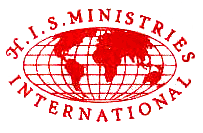 A Mormon Church Translator for 15 Years and Her High Councilman Husband Discover the Truth.
---
This is only an introduction to this article, the full article may be read at:
http://members.tripod.com/~lmj640/higley.htm
Also available in Finnish
For the Finnish version go to:
www.exmormon.org and Click on #50
Note: The authors' e-mail address is at the bottom of this introduction.
About us:
Dennis grew up in a LDS family. He was a sixth generation Mormon. His parents were always active, temple going Mormons and the same was expected of him. He never had a problem believing the Mormon story and was very happy when he was called on a mission to Finland. He served faithfully there two and a half years. After his mission, he married Rauni in the Salt Lake LDS Temple and started serving in the ward and stake. He was called to be an Elders Quorum president when he was still in his early 20's and held teaching and leadership positions from there on. He was only in his early 30's when he was ordained a High Priest and called to serve on the Stake High Council. Being busy in the Church and its activities, doing a lot of temple work in addition to his ward and stake positions, took all the free time he had.
---
"...the Church was hiding important information..."
It was Rauni who started to point out that there were problems with Mormon claims and that they should check them out.
Rauni was a convert to the LDS Church in Finland where she also served a full time mission before coming to the States. She started working as a translator for the Finnish language in the Church Offices almost immediately after her arrival in Salt Lake City. This translation work gave her an opportunity to study Mormon history from many books not generally available to the membership of the Church. She started to wonder, because she saw so many changes in the Church doctrines and contradictions between its scriptures and writings of the prophets and the high leadership of the Church. She was concerned, because it was obvious to her, that the Church was hiding a lot of important information from its membership.
She worked as a translator for the Church almost fifteen years. She had teaching positions both in Sunday School and in Relief Society. She also served on the Stake Relief Society Board. But when these problems in the Church doctrine became too much for her to accept, she suggested to Dennis, that they should check them out once and for all and compare Mormon doctrine to the doctrine of the Bible to see if they matched.
This was a serious question, because IF Mormonism was not the truth, then their eternal life and salvation was in danger.
---
E-mail Rauni. or Dennis